What do you have Faith in?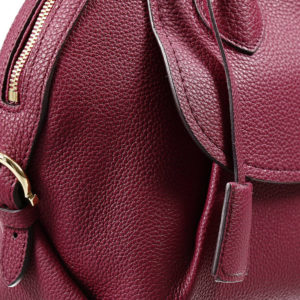 Do you have faith the sun will rise tomorrow?  
Do you have faith in someone else's belief of you?
Do you have faith in who others say you should be?  
Do you have faith in yourself?  
I ask that question as the other day I was thinking about "What do I have faith in?"  I have faith in my kids, my family, myself, in love.  I have faith in a higher power, that this is a glorious, abundant amazing Universe.  I have faith in my body to scramble up and down the sides of a mountain, all sorts of things.  
Yet on that day as I was asking myself that question I was doubting myself, allowing other people's opinions to push my own out, doubts, fear and negative self talk were creeping in and I was feeling blaugh.  It was one of those heavy energy, darkish days – not fun at all.  Then I realised that I had "misplaced" my faith.  Kind of like putting down my handbag and forgetting where I had put it!
Now I don't know about you but in my handbag is fairly much everything I need for the day; snacks, water, my wallet, ID, drivers licence, lip balm, truck keys and I am sure month old cough drops that are furry!  But none the less these things are important and when I leave the house or the office the bag is with me and I know I am covered and it makes life easier.  So when I forget where I have hung it up or placed it, there is a sense of panic – actually not a sense of panic but a huge frigging "Oh My Gosh, where the fuck is it!!" kind of panic.  Hands get sweaty, visions of identity theft, or huge credit card bills come flooding in, let alone how am I meant to keep my lips moisturised!   
Nine times out of ten it is exactly where I left it, I just forgot and upon finding it there is a sigh of relief, a dropping of the shoulders and a sense of "phew, all is right with the world."
So the other day when fear and doubt were creeping in I realised I couldn't find my faith in quite a few things that I believe in, including myself.  There was that sense of panic, a sense of dis-ease, a feeling of "Holy Hannah what on earth is going on and what am I meant to do?"  Yes the palms got sweaty, the shoulders rocketed up and were battling with my earrings and all in all it was supremely uncomfortable.  Thus, I got up and went outside, looked at my feet on the earth, found the gorgeous spring flowers that are slowly pushing up their bobbly heads and took a moment to breathe, to breathe in trust, to breathe in faith, to just breathe and calm my mind and find my center.  
Ever so slowly I could feel my shoulders creeping down and by the time I walked back inside it was if I could see my gorgeous handbag of faith sitting on the chair where I must have left it, and just forgot. The flooding of calm, reconnection, a sense of all is right with the world again was delicious.  So, I think I am going to work with the image of a handbag and my faith bag is a gorgeous red and purple one, with pockets to hold all I love, zippers to keep things safe, a strong shoulder strap so I can take it anywhere with me – and perhaps a GPS locator device in case I forget.
So what colour is your faith bag?